While my blog gives you a pretty good idea of my writing style, you might want to see where I live outside of this space. This page gives you some examples of my work. (And if you're still not sure who I am, you might want to visit the About Jennifer page.)
Books

My story, "Let's Pretend This Never Happened," is featured in the book The Mother of all Meltdowns, released in October of 2013.
My upcoming book, Simple Giving, is on easy ways to give back every day. Published by Tarcher/Penguin, it will be available on 10/27/15. The book will be available for pre-sale on Amazon, B&N, and Indiebound.
Featured Online Writing
The another jennifer blog is also part of the BlogHer Publishing Network, the leading cross-platform media network created by, for and with women social media leaders. Following are a posts that have been featured in the blogosphere and other places online.
Online Published Work
Another Jennifer Posts Featured or Syndicated on BlogHer
Featured on the DailyBuzz Moms Top 9
On the Air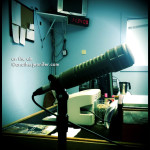 While I am a writer at heart, I am not afraid of a camera or microphone. Following are links to a podcast, television and radio shows, along with a Google Plus Hangout I participated in as a panelist with UNICEF and other Social Good Moms. I also have a YouTube channel.
 Wanna work with me? Let's talk