While my blog gives you a pretty good idea of my writing style, you might want to see where I live outside of this space. This page gives you some examples of my work. (And if you're still not sure who I am, you might want to visit the About Jennifer page.)
My First Book

My story, "Let's Pretend This Never Happened," is featured in the book The Mother of all Meltdowns, released in October of 2013.
Featured Writing
The another jennifer blog is also part of the BlogHer Publishing Network, the leading cross-platform media network created by, for and with women social media leaders. Following are a posts that have been featured in the blogosphere and other places online.
Online Published Work
Another Jennifer Posts Featured or Syndicated on BlogHer
Featured on the DailyBuzz Moms Top 9
Writing & Consulting Work


As a copywriter, I tend to do most of my compensated writing in the background. I write marketing messages and help entrepreneurs, bloggers, small businesses and nonprofits tell their story.
My biggest client in the another jennifer writing lab is also my former employer, Crossroads. I've been working with them since 2006. I co-chair their Board Development Committee, manage their brand, write their blog, publish their email newsletter, manage their Facebook page, among other things. Check out the links. They're a pretty great nonprofit organization.
I am also a regular marketing analyst and writer for Words @ Work, the content specialists in Maine, and a writer for Samuel Strickland Web Design.
I love to write for my clients. I also love to advise them on how to create their own content and manage it in a way that works for their busy schedules. Much of my consulting work is around social media coaching and gaining an online presence.
Speaking & Teaching
I've been invited to speak on the topics of social media, blogging, writing, online marketing, and philanthropy locally, regionally and nationally. I was a speaker at BlogHer '12, held in New York City. I facilitated a workshop in the "writing lab" called Grammar Clinic: How to Identify and Avoid Common Errors.
I've worked pretty extensively in the mental health and substance abuse treatment fields in the marketing communications realm since 2004. I've presented on the topic of using social media in the behavioral healthcare field at local, regional and national events, including:
Social Media and Blogging Classes
I also teach social media and blogging classes online and locally in Maine. Upcoming events can be found on my classes and workshops page.
On the Air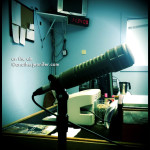 While I am a writer at heart, I am not afraid of a camera or microphone. Following are links to a podcast and radio shows, along with a Google Plus Hangout I participated in as a panelist with UNICEF and other Social Good Moms. I also have a YouTube channel.
 Wanna work with me? Let's talk