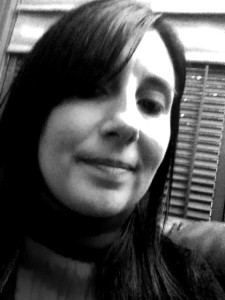 Thanks for taking the time to find out more about me. I'm Jennifer Barbour, the writer and producer of anotherjennifer.com. Scroll down for the formal bio or take a look at the services page for more on what I do and how I work with clients.
I am the mother of two boys and the wife of an accountant. We live in Maine with our three husky dogs – two male Siberians and one Alaskan. (No. We don't own a sled.) I'm left-handed and right-brained. I hate pie, but I love bacon. I'm kind of obsessed with philanthropy and making a difference in the world.
I love writing and telling stories and am lucky enough to do it for a living. I am particularly interested in working with bloggers (or wannabe bloggers), entrepreneurs and nonprofits who are passionate about what they do and want to make a difference with their voice.

Here's a quick video intro from my YouTube channel that explains what I'm all about.
If this sounds good to you, we should talk.
And now for the formal bio:
professional copywriter, blogger and new media consultant
Jennifer Barbour, the chief engagement officer at another jennifer writing lab, is a professional copywriter, blogger and new media consultant, specializing in nonprofit and small business marketing communications. She has managed all steps of the marketing communications process from concept to strategy, creation to execution, often with limited budgets. Jennifer has more than a decade of experience specifically in persuasive writing, marketing strategy and research, media relations and graphic design.
A regular blogger since 2007, Jennifer has covered a variety of topics that range from parenting to alcohol and drug addiction. Jennifer is active in social media, has written and designed several websites and publishes a monthly e-newsletter. Like most writers and bloggers, she's pretty sure she can write on just about any topic, persuasive or not.
Jennifer graduated from Syracuse University in 1998 with a dual bachelor's degree in Advertising and Psychology and earned her Leadership of Non-Profit Organizations Graduate Certificate from Southern New Hampshire University in 2011. She lives in Brunswick, Maine with her accountant husband, two energetic boys, two male Siberian huskies and one cute female Alaskan husky.
Connect with Jennifer via Twitter, Facebook, LinkedIn, Google+ or email