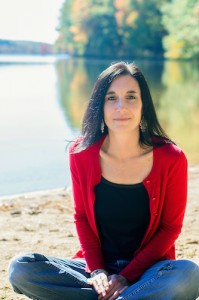 Thanks for taking the time to find out more about me. I'm Jennifer Iacovelli (formerly Jennifer Barbour), the writer and producer of anotherjennifer.com. Scroll down for the formal bio or take a look at the services page for more on what I do and how I work with clients.
I am the mother of two boys and one male Siberian husky. We live in Maine. (No. We don't own a sled.) I'm left-handed and right-brained. I hate pie, but I love bacon. I'm kind of obsessed with philanthropy and making a difference in the world.
I love writing and telling stories and am lucky enough to do it for a living. I am particularly interested in working with bloggers, entrepreneurs and nonprofits who are passionate about what they do and want to make a difference with their voice.
If this sounds good to you, we should talk.
If you are copying and pasting:
the formal bio
Jennifer Iacovelli is a writer, speaker and nonprofit professional. Based in Brunswick, Maine, she's a proud single mom of two boys and one Siberian husky. As chief engagement officer of the Another Jennifer Writing Lab, Jennifer helps entrepreneurs, bloggers and nonprofits tell their story. Her overall aim is to inspire, to entertain and to make you think. Jennifer is the author of the Another Jennifer blog and creator of the Simple Giving Lab. She writes for Mom Bloggers for Social Good as part of the Global Team of 200 and is a regular contributor to World Moms Blog and HuffPost Divorce. Jennifer is also a contributing author of the book The Mother Of All Meltdowns. Her work has been featured on GOOD, BlogHer, USAID Impact, Feed the Future and the PSI Impact blog. Her latest book, Simple Giving: Easy Ways to Give Every Day, is now available everywhere. Her passions are writing, philanthropy, her awesome kids and bacon, though not necessarily in that order.
Connect with Jennifer via Twitter, Facebook, LinkedIn, Google+ or email