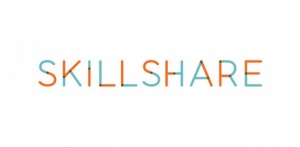 What You'll Learn
A blog is a powerful tool for business or for personal use. A blog helps you establish expertise in an area. A blog drives traffic to your website, giving you better search engine optimization (SEO), and helps build your brand. It gives you a platform to tell your story. It may even make you money. The list of benefits go on and on.
The most successful blogs out there create a community for their readers. Whether your blog is for business or personal use, with a small or large following, creating a community gives your readers a reason (and the desire) to subscribe to, comment on and share your blog.
This class is for those who have started a blog but need help growing it.
This class will explore:
The anatomy of a good blog post
Writing effective blog posts that encourage reader interaction
Amplifying your blog posts once they are published
By the end, students should feel comfortable writing blog posts that engage readers and encourage community interaction. Because students will be critiquing and commenting on each other's blogs, it is expected that they will also gain new blog readers directly from the class.
Students should expect to spend approximately 2-3 hours / week for writing, discussions and commenting on blog posts. I'll host live online lectures for each stage of your process (see the Syllabus for details) and will be popping in and out of the Discussions to comment on great examples and those that could use some improvement – I hope you'll all learn from those comments!