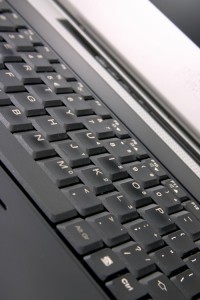 Today marks the end of 2011 and the second month of NaBloPoMo for me. I've now been daily blogging for 61 days.
Sixty one days!
When I went into the second month of NaBloPoMo, I was thinking that if I could accomplish daily blogging in November and December, then I can do anything (blogging wise anyway).
I always hear people say that they don't have time to blog. My response is there is always time to blog, you just have to make a commitment to it. I wanted to make my point through my actions, not just my words.
Well, now I can share my even more experiences and time saving tips about how to write and maintain a blog.
And, yes, sometimes, that means blogging when you could be vegging out on the couch watching mindless TV.
I have to say, though, I'm a bit exhausted after this go around. While I did not struggle to find things to write about, I did find that writing in the midst of the holidays, work projects and the two weeks of family and friends visiting the house, a night of skipping the writing would have been nice.
But, I stuck to my commitment, and I'm happy I did.
I learned a lot through NaBloPoMo, and I'm sure I will do it again. In January, my plan is to post regularly, but probably not daily. (I say this now. We'll see if I miss the daily blogging. My initial intention was to daily blog for November only.)
Today, I will celebrate my writing accomplishment and a wonderful 2011.
Happy New Year!
Photo Credit: Dreamstime