Each Friday, the another jennifer blog shares stories of those who incorporate philanthropy into their everyday lives – personally and professionally – in a creative and unique way. If you have a story you'd like to share, please contact Jennifer.
"The lady that likes me is here today!"
Biz recognized the car in the parking lot. He was referring to one of the volunteers we had come to know through the Mid Coast Hunger Prevention Program. We volunteered regularly last school year to help pack bags with food so that kids in our area would have enough nourishment during the weekends.
The woman he was referring to laughed at his jokes and treated him just like any other volunteer, though (at 5 years old) he was often the youngest there.
I had originally started volunteering to fulfill my own desire to help out locally. It was on the suggestion of my then-husband that I signed up. Little did I know that I would start taking my boys with me by necessity when my husband was no longer living with us and that we would find solace in an assembly line with other caring people on those Tuesday evenings.
Last school year we were close enough to walk to the MCHPP's office to volunteer. This year, we are just far enough away to have to drive.
I pulled in and felt at home. I recognized cars and people. The place was bustling with activity. A local reporter with a camera observed and asked questions as we prepared for our assembly line to fill bags with food for local school kids.
It was like summer vacation never happened. G, who is always a hard worker, didn't skip a beat. He asked Jamie, our fearless leader, where he wanted him and went to work. I am confident that if Jamie were late and the room were filled with first-time volunteers, G would be able to organize everyone so that we could fill the more than 200 bags in record time. (We did it in less than one hour once.)
Volunteering can feel like a burden sometimes. We have busy lives. Time is precious. But when you find a good fit, where you can work alongside good souls and feel fulfilled from the work you are doing, it's truly magical. My boys look forward to our volunteering time, and they understand we are doing it to help their peers.
It doesn't get much better than that.
Read more about the backpack program I volunteer for with my boys: Backpacks bridge the gap: Brunswick-based program eases students' weekend hunger (via The Forecaster).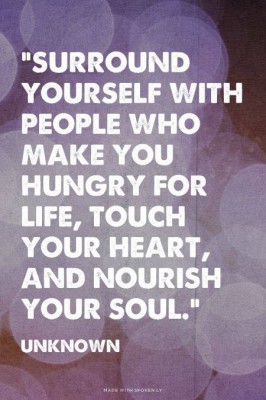 Do you volunteer? What nourishes your soul?
"I hate kindergarten!"
I heard this bold (and completely unqualified) statement several times leading up to the first day of school for Biz.
"But how do you know you hate kindergarten if you haven't experienced it yet?"
I knew the answer to this question, of course, because I'm his mom. And he's just like me. Skeptical of the unknown. Fighting what others want or expect him to do. Yet knowing, in the back of his mind, that everything will be fine.
He was nervous, not knowing what to expect. He just moved into a new place with his mom, brother and dog. Without his dad and his other dog.
We're just about settled in, but his room still needs organizing.
He's got a big playground behind his new house with lots of new kids to play with, but it can be overwhelming.
He looks around and sees his friends with both parents together.
We said good-bye to a daycare he's been at since he was 8 weeks old, where the owner slept over our house on Thanksgiving night to take care of his big brother while I gave birth to him.
It's easy to get wrapped up in what's going on with yourself and forget what the kids are going through.
Everything I've done in the past six months has been for my boys, yet the start of school reminds me of how fragile they really are.
It was pure torture for Biz to watch his big brother G start fourth grade while he had to wait to start kindergarten.
It was pure torture for me to get him to walk with us down the road to the school and get used to our new commute in the morning. We'd drop G off and then walk over to Biz's school. A practice run to make sure I could get both to school on time.
I don't know what Chinese water torture feels like, but I think it's similar to walking with Biz to school. He dragged his feet behind us and complained the whole way, playing with sticks and acorns he found on the side of the road, as I yelled back to him that we had to keep moving. School had an actual schedule we had to adhere to.
When "family day" finally came, we waited for the bus together.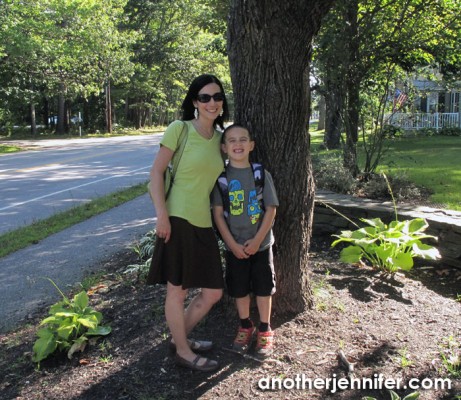 And we rode the bus together. His dad was there too. It was awkward, but it worked. We spent an hour at the school and then went back home. The next day, he went for a half day. We celebrated with lunch at Johnny Rockets, just me and my strong-willed boy.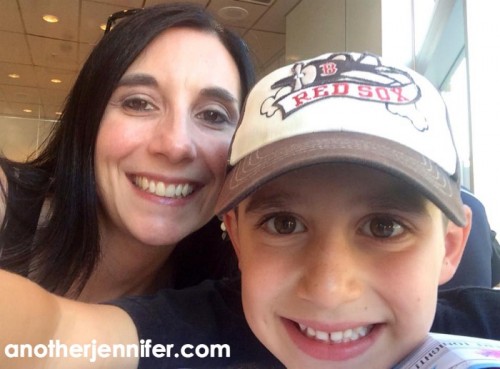 Yesterday, he started his first full week of kindergarten. He was excited.
Just like his strong-willed mom. He may not like the process or the expectations, but he knew what he had to do. He walked into kindergarten and killed it. He enjoyed the bus, made a friend, and used the "colonel" at school (where you pee standing up in the boys room).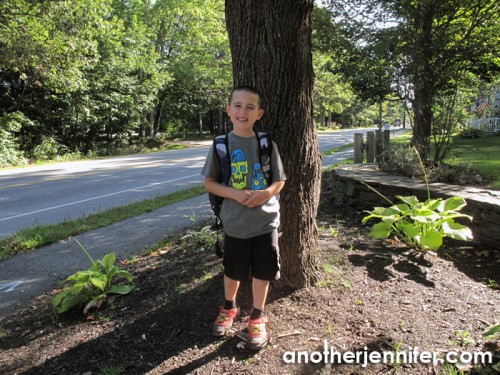 It wasn't so bad after all.