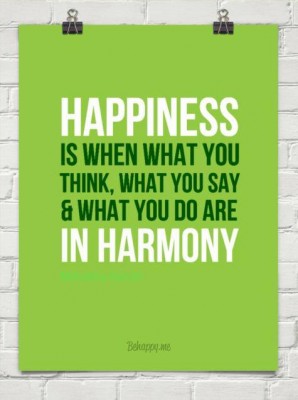 I'm sitting in the social security office as I write these words on my iPhone. I was here on Friday with paperwork in hand to change my name legally back to Jennifer Iacovelli. I filled out my form and brought my license, passport, birth certificate and divorce decree declaring the change. The only problem was that there was no seal from the court on my decree.
And so I found myself back in the car to drive the 33 miles to the courthouse and pay $5 for an official seal. I was wondering why the woman at the social security office felt each page of my decree so carefully with her hand.
There was a much shorter line on Friday. So, I sit and wait and contemplate.
The closing for my old house was on Friday, lifting a massive burden from my life. With that transaction, I am officially split from my ex-husband, legally and financially.
And so I begin to reclaim my life. A life that has, for the last six months, revolved around separating two people heavily intertwined in a 20-year relationship with children and real estate.
The kids and the real estate complicate things in divorce and require a whole lot of planning and paperwork, not to mention many consultations with lawyers, accountants, financial planners and other professionals.
It's over now though, and I am thankful. I know women who are in year two of separating / divorcing. It's not a fun process.
While I am still tying up loose ends, I've made it to the other side.
This past weekend I felt a happiness I hadn't felt before. It's hard to explain, but I felt complete again. As I've said before, I do not have any regrets, but I am ready to move into my new life. My new normal where I can enjoy living life fully on my terms and to be the best mother I can be to my two boys.
I feel like I'm already doing this, of course. But it's different now. A good different. Things are aligning again right where they should.
To those who have been by my side all this time both physically and virtually, I am grateful. I have a whole lot of thank you notes to write this fall. I also have a lot of catching up to do with reading and responding to comments and visiting the regular blogs I normally do. I was sneaking peeks at your comments and messages as I divorced, moved and sold my home over the past two weeks. Some of your words stopped me right in my tracks and overwhelmed me.
You filled my heart. And that made it so much easier to get to the other side.
I'm writing this post as I sit on my comfy leather couch for the first time since moving into my new place. Sitting hasn't been on the agenda as of late. I've been slowly moving since last Wednesday. We're not closing on our old house until this Friday, so I have the luxury (or curse?) of time on my side.
We've got all the big stuff in our new house though. It's really just small odds and ends and cleaning up the old house before saying goodbye to it. Bittersweet, I suppose, but I love my new place. It's a much more manageable size for me and my boys, and we've got a playground that's typically full of kids just steps from our backyard.
In the past few weeks, I've packed up my big old house, finalized a divorce, acknowledged what would have been my "firstborn's" fourteenth birthday and an almost 14 year wedding anniversary, and moved into my new normal.
Who am I kidding? I am still moving into my new normal. And I'm enjoying every moment. Because even when the stress piles on and the to do list seems like it has no end, life is still pretty darn good.
Sometimes you have to just stop and breathe. Or maybe just take off for a few days and meet up with some good bloggy friends and their kids. While I should have been packing, it was worth it to meet up with people whom I had only (with the exception of a quick meeting at BlogHer in Chicago) corresponded with online. And when we met in person, it was if we had known each other for years.
Of course, I couldn't let summer go by without letting Biz ride on his very first big roller coaster. While I stood mildly terrified on the ground, he just made the height requirement. Had he worn different shoes, it might have been a different story.
It pays to stop for some fun every now and then.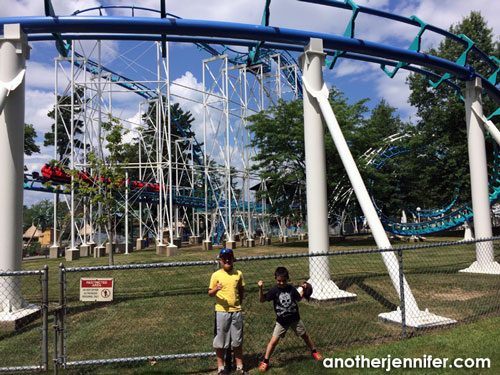 During the chaos, I was also tagged on Facebook to do a five day gratitude challenge. While I'm not big on those type of challenges, I figured it was a good week to acknowledge my gratitude publicly. Gratitude is good for the soul after all.
Since last week was a blur, I decided to take a look at what I shared:
My two amazing boys, who will always be my #1
My inner strength, which has taken me further than I ever thought possible
Those people in my life who "get it" (and still stick around even when they don't)
My furry boy, Kailua, who still gets mistaken for a puppy even though he's 11
Meaningful words and actions
Knowing what happiness means for me
Adventures new and old
A big, comfy king-sized bed
Good wine after a long day of shlepping boxes
The ability to work for myself and follow my dreams
Big opportunities
Secret, non-judgmental Facebook groups with sinister hashtags
Freedom
Good, supportive friends near and far
The amazing view from the high road
I'd say the list is pretty accurate.
While my brain continues to go in all directions, I am starting to settle down. And still stopping for fun every now and then. I'll be back reading blogs and responding to your wonderful comments. I've missed you all this past week.